I'm currently working in partnership with www.currencytransfer.com (until we get our firm off the ground) and I'd love to hear from you.
Whether you're an SME or a large corporate, Currency Transfer is able to offer bank beating rates and decrease costs by 1-5%, which over the course of one year would most definitely add up as you can imagine.
Here is an image of how easy it is to make a bank beating currency transfer:
Simply enter the amount you wish to send in the currency of your choosing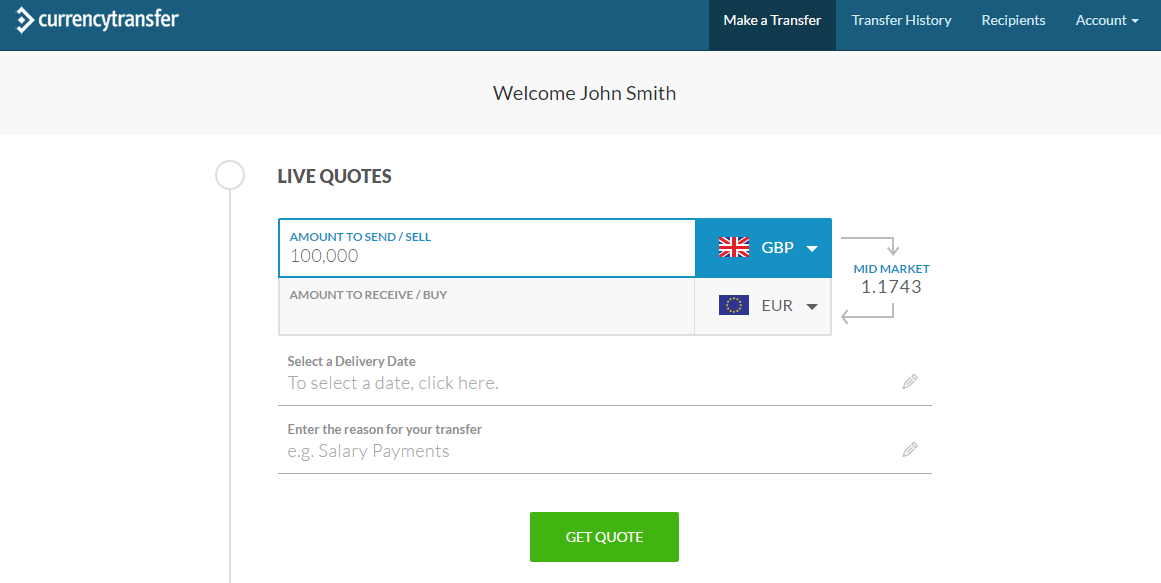 2. Then enter the delivery date (date the transfer is to be made) and reason for transfer.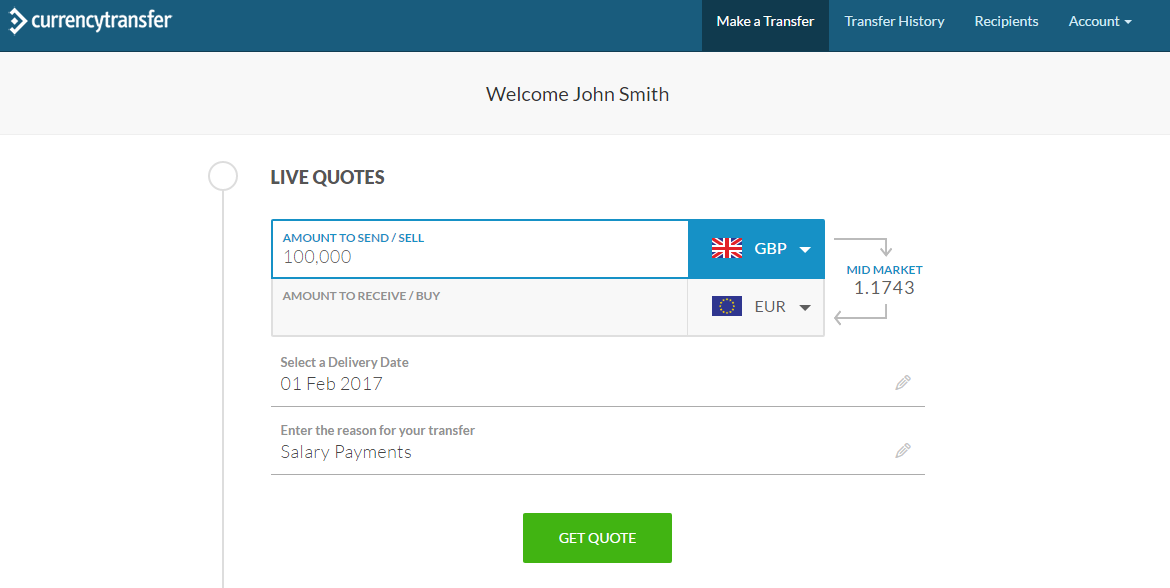 3. Then simply click 'get quote' and click 'book' to confirm your transfer!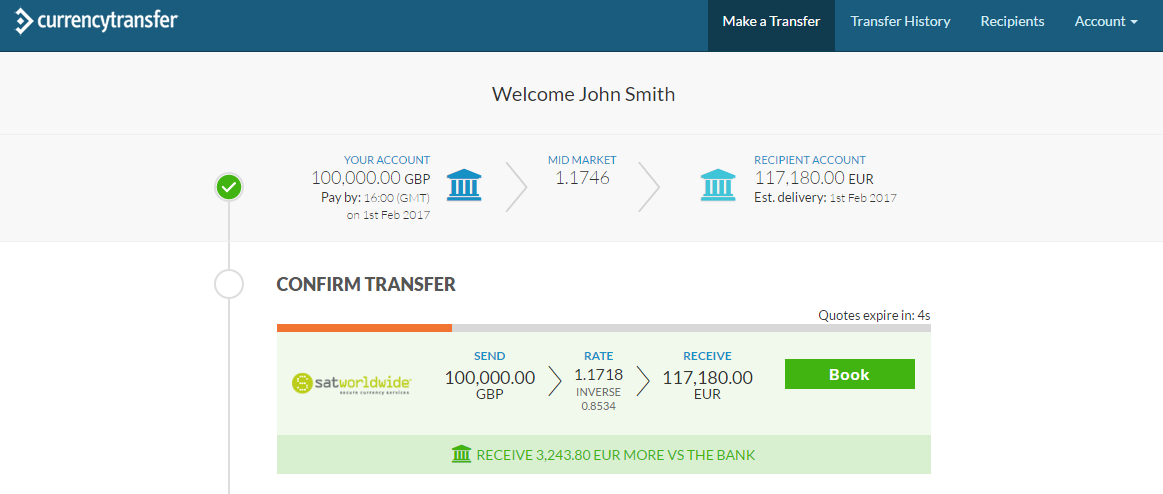 It really is that simple. Additionally with this platform, you are able to make one block trade and then divide the amount sent into different bank accounts (if you are paying overseas wages for example). This can save a lot of admin time on the other end.
Send me over an email now for more information: dbelle@davidbellefx.com
Alternatively, if you are happy, then you can start saving today by clicking here and opening an account.